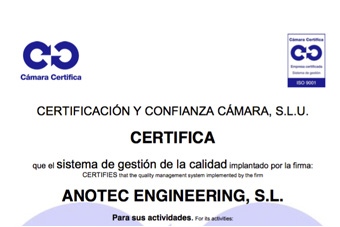 Anotec obtains approval of its quality assurance system in accordance with ISO-9001:2015
Early 2017 our quality system was certified in accordance with ISO 9001:2008.
Durring the year 2017 our system was upgraded to comply with ISO 9001:2015. The audit took place in January 2018, and the approval of this upgrade was achieved today.
The approval covers our main activities:
- Aircraft noise certification
Noise studies at airports
Noise measurements of aircraft and airports
Installation of noise monitoring Systems at airports
Achieving this milestone is a confirmation of our commitment to deliver high quality services to our customers.