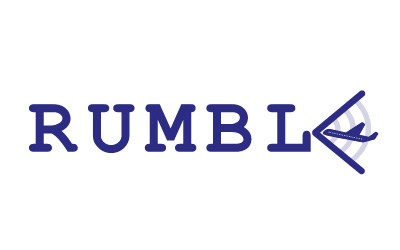 The RegulAtion and norM for low sonic Boom LEvels (RUMBLE) H2020 research program was officially launched on November 1st 2017
while the kick off meeting was held on December 13th and 14th 2017 at Airbus Group Innovations in Suresnes, France.
During this event, the partners from EU and Russia had the opportunity to assemble and discuss about the activities and interactions to be accomplished in the first months of the project.
RUMBLE (RegUlation and norM for low sonic Boom LEvels) is a H2020 collaborative project dedicated to the production of the scientific evidence requested by national, European and international regulation authorities to determine the acceptable level of overland sonic booms and the appropriate ways to comply with it.
RUMBLE does not aim at producing a low boom aircraft design but rather the quantified evidence needed to support new regulations.
To this end, RUMBLE associates the leading organizations in supersonic aviation in Europe and Russia, combining scientific excellence, world-class research infrastructures and industrial leadership bearing the heritage from Concorde and Tu-144, with strong involvement in the regulatory bodies.
The main actions of the project are:
Development and assessment of sonic boom prediction tools
Study of the human response to sonic boom and
Validation of the findings using wind-tunnel experiments and actual flight tests
Extensive dissemination and regulatory activities ensure that the European considerations are taken into account in the evolution of the international regulation affecting civilian supersonic flights. RUMBLE also paves the way for a future low boom flying demonstrator.
Anotec will contribute to RUMBLE with its NENA en-route noise impact prediction model, to be adapted for low Sonic boom Applications. This model will be used to prepare the survey for the future low bool flying demonstrator
For further information on the RUMBLE Project, visit the website https://rumble-project.eu/i/